Treatment and rehabilitation
---
Liverpool OT provide Occupational Therapy treatment the therapeutic required helping clients achieve their goals. Common treatments we provide include:
Neurological rehabilitation
Treatment for paediatric and developmental conditions
Functional rehabilitation
Falls reduction
Splints
Sensory loss therapy
Hand therapy
Fatigue
Training
For more information please email office@liverpoolot.co.uk or call 0151 558 0022
Back to Top
---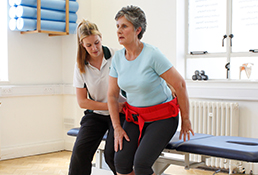 Arrange an Appointment
We also offer free telephone consultations to help you determine if occupational therapy is for you.
Get in Touch
We are happy to answer any questions you have. Call us on 0151 558 0022 or email: office@liverpoolot.co.uk
Contact Form
We are always happy to anwser your questions. Just fill in the form below and we will be in touch.