Contact Us
---
Liverpool OT can be contacted in a number of ways:
Address:
Liverpool OT
33a Rodney Street
Liverpool
Merseyside
L1 9EH
To Arrange an Appointment
Call our reception on 0151 558 0022
Email: office@liverpoolot.co.uk
Opening Hours
Monday-Friday: 8am-8pm
Saturday: 9am-4pm
Sunday: Closed
Back to Top
---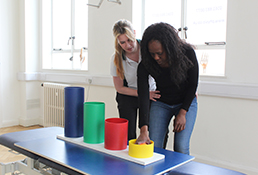 Arrange an Appointment
We also offer free telephone consultations to help you determine if occupational therapy is for you.
Get in Touch
We are happy to answer any questions you have. Call us on 0151 558 0022 or email: office@liverpoolot.co.uk
Contact Form
We are always happy to anwser your questions. Just fill in the form below and we will be in touch.