Fees
---
Fees charged depend on the duration of the assessment / treatment, travel time, distance and whether reports are required. Additional charges, such as those for equipment will only be charged with authorisation from the individual / referring party.
Payment
Private individuals can settle accounts with Liverpool OT via cheque or credit/debit card.
For organisations payment terms can be arranged with written authorisation.
Please contact us or call 0151 558 0022 or email us at office@liverpoolot.co.uk to find out how Liverpool OT can work with you.
Back to Top
---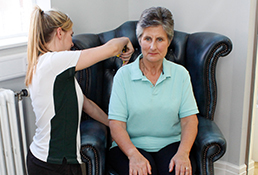 Arrange an Appointment
We also offer free telephone consultations to help you determine if occupational therapy is for you.
Get in Touch
We are happy to answer any questions you have. Call us on 0151 558 0022 or email: office@liverpoolot.co.uk
Contact Form
We are always happy to anwser your questions. Just fill in the form below and we will be in touch.