FAQs
---
What is Occupational Therapy?
Occupational Therapy is a service that aims to promote independence through the use of holistic assessments for individuals with physical, mental health, emotional, psychological or developmental impairments.
Who can benefit from Occupational Therapy?
Individuals who are suffering from an illness or injury that has impacted on their ability to be independent with everyday activities will benefit from Occupational Therapy. Occupational Therapists treat people of all ages with all conditions.
What Conditions can be treated?
Individuals with all physical or mental health conditions can be treated by Occupational Therapists.
What can I expect from my treatment?
The first session begins with an initial assessment after which an agreed set of goals and a treatment plan are discussed. Treatment is based in clinic or at the individual's home. The Occupational Therapists at Liverpool OT complete holistic assessments and so consider all aspects of your life during the assessment. The ways in which your life has been affected will affect the treatment plan. Treatment plans are continually monitored, reviewed and updated.
How long would my treatment last?
There is no required number of Occupational Therapy treatment sessions and the amount of therapy varies greatly between individuals. Following the initial assessment and provision of a treatment plan your Occupational Therapist will be in a position to indicate the anticipated length of treatment.
How do I know if my Occupational Therapist is fully qualified?
All of the Occupational Therapists at Liverpool OT are fully qualified. They are all registered with the HPC (Health Professional Council) and are members of the BAOT (British Association of Occupational Therapists). Our Occupational Therapists also undertake numerous hours of CPD (continuing professional development) each year.
Please contact us or call 0151 558 0022 or email us at office@liverpoolot.co.uk to find out how Liverpool OT can work with you.
Back to Top
---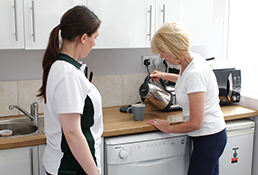 Arrange an Appointment
We also offer free telephone consultations to help you determine if occupational therapy is for you.
Get in Touch
We are happy to answer any questions you have. Call us on 0151 558 0022 or email: office@liverpoolot.co.uk
Contact Form
We are always happy to anwser your questions. Just fill in the form below and we will be in touch.