Assessments and Reports
---
Liverpool OT provide a variety of assessments and reports for a clients in a wide range of situations. The specialist occupational therapists at Liverpool OT write reports that clearly identify the impact of a person's disability / condition on every aspect of their daily life.
The specialist occupational therapists at Liverpool OT provide assessments of an individual's needs, however complex. The reports we provide include:
Children's
Reports to support Special Educational Needs Statements
School transition reports
Recommendations and costings of aids and adaptations
Dyspraxia reports
Specialist risk assessments
Moving and Handling assessments and reports
Disability
Specialist seating assessments and reports
Wheelchair Assessments / recommendations / costings
Driving / vehicle assessments and reports
Home adaptations recommendations / reports / costings
Equipment assessment and provision
Funding
Disabled Facilities Grant assessments and reports
Attendance Allowance assessments and reports
Disability Living Allowance assessments
Housing
Housing needs assessments / reports / costings
Access audits in relation to the Disability Discrimination Act
Legal
Legal appeals, reviews and tribunals
Occupational therapy expert witness reports
Occupational therapy medico-legal reports
Moving and Handling assessments and reports
Risk assessments and reports
Costings for therapy and equipmen
To discuss the your requirements please email office@liverpoolot.co.uk or call 0151 558 0022
Back to Top
---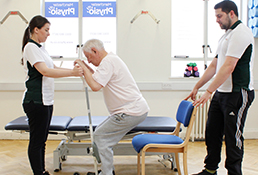 Arrange an Appointment
We also offer free telephone consultations to help you determine if occupational therapy is for you.
Get in Touch
We are happy to answer any questions you have. Call us on 0151 558 0022 or email: office@liverpoolot.co.uk
Contact Form
We are always happy to anwser your questions. Just fill in the form below and we will be in touch.